Results for 'goldfish'
Baked with Whole Grain Cinnamon Grahams
Baked with Whole Grain Honey Grahams
Goldfish® Cheddar Princess
About Monosodium Glutamate
Monosodium glutamate is a commonly used flavor-enhancer that, when used in conjunction with salt, creates a clean savory taste. Monosodium Glutamate also occurs naturally in many foods, such as tomatoes and cheese. Consumers who have chosen to avoid monosodium glutamate should check the ingredient lists of food products to identify whether they contain monosodium glutamate. […]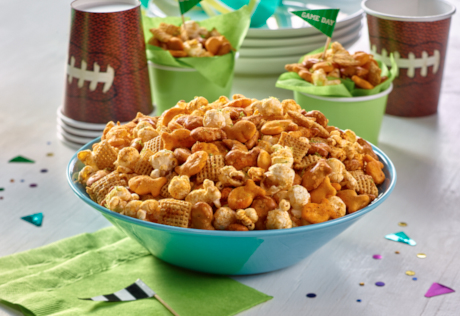 Taco Seasoned Snack Mix
If you like tacos then you'll love this delicious snack mix that's loaded with taco flavor.  Cheesy goodness from Goldfish, the flavor of corn from the cereal, and yummy chili-cumin spice from taco seasoning. A little lime zest brightens the mix.  Best of all, it's super easy to make.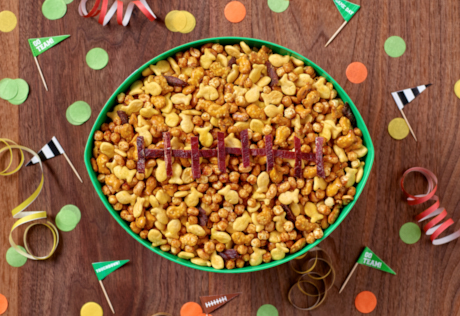 BBQ Honey Mustard Snack Mix
The ultimate snack mix is crunchy, sweet, smoky and salty all at once. This one is loaded with peanuts, beef jerky and of course our fabulous Goldfish snack mix.  So many flavors in every bite, you won't be able to get enough!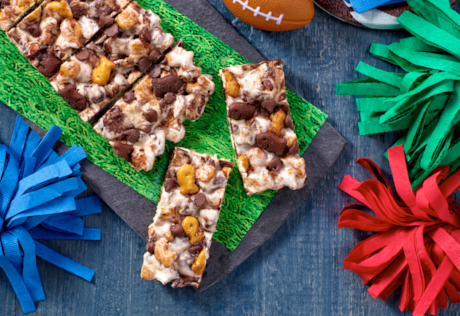 Choco-Mint Marshmallow Goldfish Treats
These no-bake treats are so simple even kids can make them.  Simply microwave butter and marshmallows and stir in our Goldfish mix.  The chocolate mint flavor makes these extra delicious while the Goldfish provide extra crunch.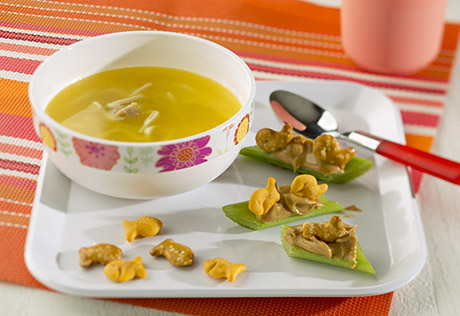 Peanut Butter & Celery Logs
Wholesome peanut butter stuffed into celery is a treat you can feel good about giving your kids. Let them have a little fun by arranging the Goldfish themselves.  When you pair it with everyone's favorite Campbell's® Condensed Chicken Noodle Soup it makes mealtime fun!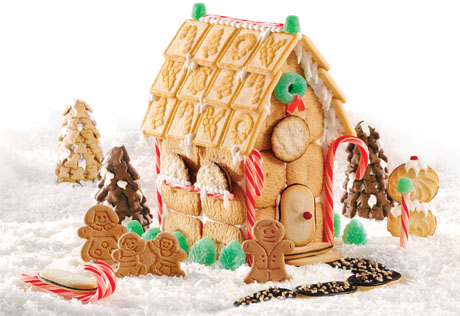 Ginger Family Cookie House
Use both the cookies and the cookie boxes to create this amazing holiday house!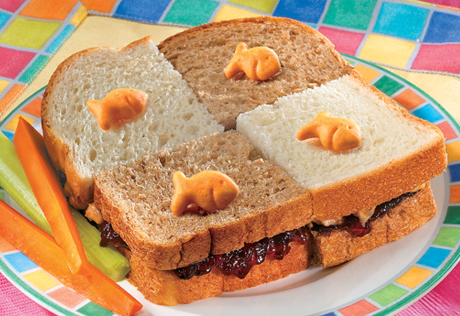 Goldfish Checkerboard Sandwich
Make a checkerboard pattern of PB&J sandwiches by using both whole wheat and white breads–fun for kids of all ages!